"The Woodward Nursery is a groundbreaking opportunity for people to actively promote the health and restoration of their Bosque — a true wildland riparian urban forest."-Dr. Matt Schmader, Superintendent, Albuquerque Open Space Division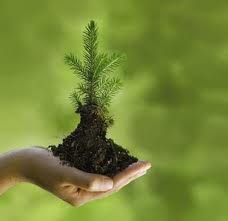 The mission of the Woodward Nursery (a partnership of Tree New Mexico and the City of Albuquerque Open Space Division) is to provide native plant materials for restoration efforts within the "Albuquerque reach" of the Rio Grande Bosque. The restoration area encompasses 2,500 acres — and part of the largest Cottonwood-Willow gallery in North America.
New Mexico's precious Bosque is threatened and in decline. Changes to the management of the Rio Grande, and the impacts of human use, have altered natural conditions along the river. Due to extensive engineering and flood control measures, the Rio no longer floods naturally and this means that there is virtually no natural regeneration of native Bosque plants, such as cottonwood, which depend on flooding in their lifecycle.
The intrusion of non-native invasive plant species, such as salt cedar and Russian olive has crowded out native plants in many areas, causing the decline of bird and wildlife habitat. Human-caused wildfires have devastated huge areas of Bosque that have no means to naturally restore themselves.
The Woodward Nursery's role in restoring the Bosque with locally-grown native plants has important benefits for our community:
Protect and restore a rare and productive swath of wildlife habitat in the midst of a large urban area.
Create jobs through restoration work and support economic activity based on recreation in a healthy Bosque.
Hands-on learning nursery, laboratory, and education center for children and adults.
In October 2011 Albuquerque voters approved a set of municipal bonds that will allow for the restoration of a small adobe building on the Nursery site. The adobe will house an office and meeting space for Open Space and Tree New Mexico.
Your support through general donations will provide funds for seedlings, soil, pots, and other operating expenses. By volunteering you help with growth and maintenance of seedlings until they reach sufficient size for most successful movement into the Bosque habitat.