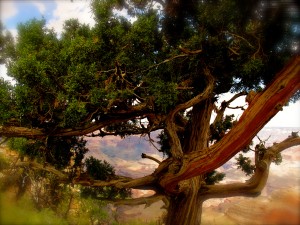 Mission Statement
Tree New Mexico is dedicated to ensuring sustainable forests in urban and rural communities and natural areas through restoration, public education and advocacy.
_____________________________________
We plant trees to keep New Mexico clean, beautiful & healthy.
__________________________________
Organizational History
Tree New Mexico (TNM) was initially formed out of concern for the environment by local high school students on the premise that tree planting is an important and worthwhile national and community effort and goal. Incorporated in May of 1990 and recognized locally and nationally, TNM is known to be one of the most successful urban and rural tree planting efforts in the nation. Since our founding in 1990, our partners and volunteers have helped plant over 1,250,000 trees in New Mexico, and on Navajoland in Arizona.
Our Goals:
Build strong and effective partnerships with all levels of public and private organizations.
Plant and care for trees in forests, along rivers and in urban and community areas on public lands.
Provide environmental tree-based education for citizens of all ages.
Serve as an urban and community forestry advocate.
Outreach to under-served communities.
Build public awareness about the importance of trees in their communities and the nation.
Tree New Mexico Board of Directors
Board Members
Suzanne Probart, Acting President, Founding Director
Suzanne serves as the acting president and is the founding director of Tree New Mexico. She has guided Tree New Mexico into a nationally recognized and commended environmental tree planting and education organization. She currently serves on the New Mexico Tree Planting Advisory Committee, and the New Mexico Urban Forest Council. Suzanne also helped Navajo agencies and government officials establish Navajo Nation Arbor Day, and assisted other communities in earning their Tree City USA designations.
Gary Benton, Treasurer

Retired Intel Corp engineer, Gary is now running his own business.
James A. Maddox, Member
Jim was born in Denver, Colorado but grew up in Bosque Farms, New Mexico. The 4H was a major part of his life as animals, plants and trees have always been of interest. Jim developed a rural area watering system to keep juvenile trees, shrubs and even gardens alive in remote areas without access to well water! He is the owner of Jim's Automotive, an Auto mechanic and Repair Shop and has been active with Tree New Mexico and a member of the Board of Directors for over 15 years.
Chaitna Sinha, Member
Chaitna is an Environmental and natural resources, and Native peoples attorney.
Shannon Horst, Executive Director
Shannon Horst joined Tree New Mexico in Feb 2018, and comes with lots executive director experience having served with several other non-profits.
Tree New Mexico Staff & Volunteers
Staff & Volunteers
 Shannon Horst, Executive Director
 Betta Eisenberg, Program and Nursery Manager
 Kelly White, Program Development Director
Local, State and National Partners
It is thanks to our many partners and supporters that Tree New Mexico is such a productive and vital organization. Tree New Mexico partners with a variety of organizations at the local, state and national levels:
Schools
Tree New Mexico has worked with school groups and students of all ages since it was founded in 1990. To date, more than 7,000 students from 173 schools in 47 communities in New Mexico and Arizona have participated in our classroom sessions and activities. TNM provides guest teachers who give environmental education presentations based on trees and ecosystems; learning activities that engage children's interest; appropriate educational materials to leave with each classroom; and trees for the school campus.
Communities
In the years since its inception, Tree New Mexico has provided trees and brought educational programs to more than 135 communities in New Mexico, Texas, and Arizona. We are committed to outreach and partnership, working with communities regardless of their size or location. Although many small communities lack the resources and technical expertise needed to establish and maintain formal community forestry programs, they do have the inspiration, volunteers, and commitment to plant and maintain trees in parks, open spaces, along streets, and in other greenspaces.
Federal and State Public Lands
Tree New Mexico provides trees and volunteer services to national forests, state parks, wildlife preserves, state monuments, etc. Our conservation efforts include replanting burn sites; restoring riparian zones along rivers, lakes, wetlands, and streams; and reclaiming lands damaged by over-grazing, often working with ranchers to rotate herds so that neither the environment nor the family business is lost.
Other Groups & Organizations
Tree New Mexico welcomes the opportunity to build relationships with other organizations and service groups, including neighborhood associations, businesses and corporations, Boy Scouts, Rotarians, Jaycees, Civitans, PTAs, school environmental and service clubs, churches, etc. Because these organizations generally have members who are already active in environmental and community activities, they offer an existing volunteer base from which to draw support for various projects. Tree New Mexico provides a convenient, quality means for the groups to get involved.
 
Albuquerque Community Foundation
 
New Mexico State Forestry
 
New Mexico Mortgage Company, Inc.
 
New Mexico Youth Conservation Corps
 
PNM Resources
 
United South Broadway Corporation
 
Wells Fargo 
Ethicon
 
Albuquerque Open Space Division
 
U.S. Fish & Wildlife Service
 
U.S. Department of Agriculture, Forest Service
 
U.S. Dept. of Interior, Bureau of Land Management
 
American Forests
 
Tree Family / Tim Womick
 
Bohannan Huston
 
National Forest Foundation