Please Welcome Kelly White Program Development Director for Tree New Mexico!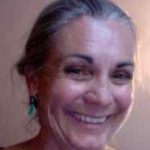 Kelly has her Masters from UNM in Curriculum Instruction Multicultural Teacher Education and has taught high school level students for Albuquerque Public Schools.   In 1995 She began her 14-year journey with an international not-for-profit organization designing, developing and implementing educational programs in the field of Resource Management.  Some of the organizations she has worked with and managed educational programs for include Kellogg, Heifer Project International, two regional programs for USDA-SARE, the NRCS, and the USDA-USFS.  Kelly is also a  certified master gardener with the NMSU Master Gardener Program in Bernalillo County, and a certified arborist.  Welcome Kelly!!
Mark your calendars for March 30th – It's "Support Tree New Mexico Day" at Plant World!   
Plant World at 250 El Pueblo Rd NE in Albuquerque is offering members 10% off on the purchase of trees, and donating a portion of the proceeds to Tree New Mexico!! Come out and give a beautiful tree a new forever home

!  Thank you Plant World!
ABQ NeighborWoods Spring 2019
We need your to help us plant 200 more trees!!
April 13, 2019 – West Mesa Neighborhood 454 Yucca Dr NW – Trucks and Loaders at 8am, Planters at 9:30am 
April 27, 2019 – South San Pedro Neighborhood 137 Charleston SE – Trucks and Loaders at 8am, Planters at 9:30am 
Please wear closed toed shoes.  Bring gloves, your own water bottle, and a shovel if you have one please. We will provide snacks and also T-shirts to the first 40 volunteers that sign in!
Contact your city councilor if you are interested in bringing ABQ NeighborWoods to your neighborhood!
Contact Tree New Mexico to Volunteer (505) 265-4554!
Thanks to the neighborhood leaders and all the volunteers who helped us with the Downtown Neighborhood planting March 9th.  Great weather, great turnout!


Mission Statement
Tree New Mexico is dedicated to ensuring sustainable forests in urban and rural communities and natural areas through restoration, public education and advocacy. About Us >>
Learning Programs
Wait a minute! We live in the desert! Don't trees use a lot of water? What happened to xeriscaping? Surprise! Trees bring rain! Learn more >>
Our Goals:
Build strong and effective partnerships with all levels of public and private organizations.
Plant and care for trees in forests, along rivers and in urban and community areas on public lands.
Provide environmental tree-based education for citizens of all ages.
Serve as an urban and community forestry advocate.
Outreach to under-served communities.
Build public awareness about the importance of trees in their communities and the nation.

Learn more about how your
membership can go to work
for you.