Need a Re-usable grocery bag?
Rio Grande Credit Union is thrilled to be partnering with TNM.  The partnership is intended to encourage Rio Grande Credit Union member- owners to donate to TNM and in return they will receive an RGCU reusable fold-up grocery bag, in light of the new clean and Green ordinance. The partnership will begin on January 15, 2020 and will end on February 29, 2020. Also a special shout out to The Nature Conservancy who helped to hook us with The Rio Grande Credit Union – thanks!
Team Leader Planting class:
Team leaders help us lead teams on planting day.  If you can commit to helping us by being a planting team leader at least once per season, please contact us to RSVP for team leader tree planting training.  RSVP by Jan 22, 2020 at 505-265-4554.
Spring 2020 ABQ NeighborWoods plantings will bring 600 new trees! That makes 2600 trees for ABQNW since 2017
Congratulations to Pana/Mile Hi, Martineztown/Santa Barbara and Victory Hills/University Heights being awarded the ABQ NeighborWood grants!   With the help of our many neighborhood leaders and all our wonderful volunteers we will have 600 more trees in our Albuquerque canopy.   Many many thanks to ABQ city councilors Gibson, Benton, and Davis for their support of the ABQ NeighborWoods program!
ABQ NeighborWoods Spring 2020
Please help by volunteering!
–  Pana/Mile High on Feb 29th
–  Martineztown/Santa Barbara on March 28th
–  University Heights/Victory Hills on April 18th.
-Please click on the SignUp Genius button on any page to sign up
Welcome To our new TNM Assistant Program Manager Maria Padilla!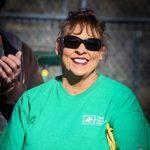 Born and raised in the north valley on a farm, Maria was taught the importance of working and valuing the land. Maria has served as a program manager and coordinator for the developmentally disabled for the last 37 years, including 18 years at Adelante and 12 years at ARCA.  She has also been a foster mom for thirteen boys and one girl with disabilities ranging from medically fragile to developmental issues. Maria came to TNM in July of 2019 as a contractor and became an employee in August of 2019. She REALLY enjoys getting out and meeting the neighborhoods. She loves seeing the increase in tree coverage, and the evolution the neighbors go through during the NeighborWoods process to make a stronger neighborhood.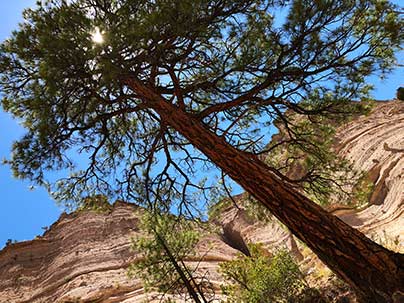 Mission Statement
Tree New Mexico is dedicated to ensuring sustainable forests in urban and rural communities and natural areas through restoration, public education and advocacy. About Us >>
Learning Programs
Wait a minute! We live in the desert! Don't trees use a lot of water? What happened to xeriscaping? Surprise! Trees bring rain! Learn more >>
Our Goals:
Build strong and effective partnerships with all levels of public and private organizations.
Plant and care for trees in forests, along rivers and in urban and community areas on public lands.
Provide environmental tree-based education for citizens of all ages.
Serve as an urban and community forestry advocate.
Outreach to under-served communities.
Build public awareness about the importance of trees in their communities and the nation.
Watering Your Trees:
ONCE A WEEK IN MARCH
TWO TO THREE TIMES A WEEK IN APRIL AND MAY
THREE TO FOUR TIMES A WEEK IN JUNE, JULY AND AUGUST
TWO TO THREE TIMES A WEEK IN SEPTEMBER AND OCTOBER
ONCE A WEEK IN NOVEMBER
ONCE OR TWICE PER MONTH IN DECEMBER, JANUARY, FEBRUARY
Albuquerque Treebate Information:
rebates.abcwua.org or call 505-842-9287 option #4 for application assistance
Sign Up To Participate In Events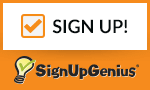 Learn more about how your
membership can go to work
for you.