Volunteers are our best partners. We could not have planted over a million trees in a little over 20 years without them!
Our tree nursery management (watering, fertilizing, potting, weeding, etc.) and our planting events are examples of our major volunteer focus.  Our planting events range  from March through November.  Please sign up for our planting events using the Sign Up button below!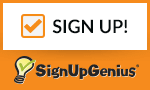 Please fill in the form below to explore more opportunities for volunteering or call us at 505-265-4554.  And thank you!