Mission Statement
Tree New Mexico is dedicated to ensuring sustainable forests in urban and rural communities and natural areas through restoration, public education and advocacy. About Us >>
Learning Programs
Wait a minute! We live in the desert! Don't trees use a lot of water? What happened to xeriscaping? Surprise! Trees bring rain! Learn more >>
TNM Looking For New Board Members!
Tree New Mexico is looking to expand its Board of Directors. We are looking for environmentally conscious applicants who are passionate about urban forestry and ideally have past experience in the marketing field. Past participation on a Board of Directors is also helpful.
If you are interested, contact Shannon Horst at (505)265-4554.
Did You Know…….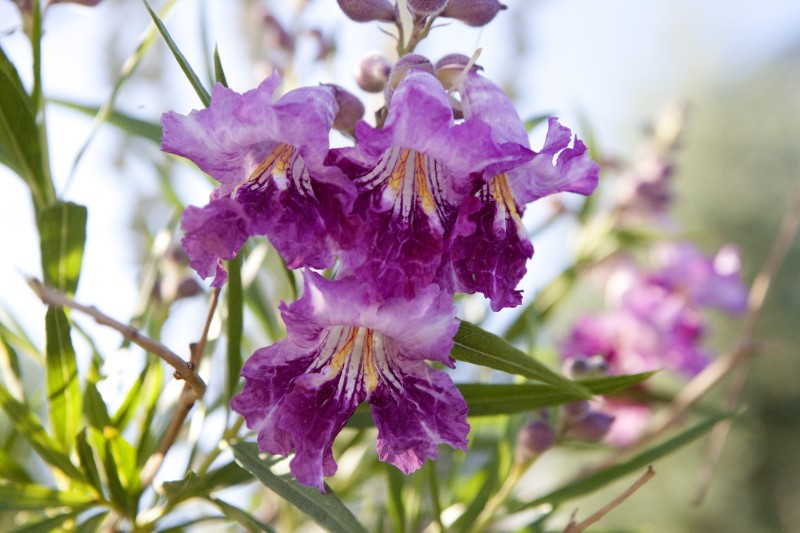 ….that the Desert Willow is the official tree of Albuquerque!!!
Our Goals:
Build strong and effective partnerships with all levels of public and private organizations.
Plant and care for trees in forests, along rivers and in urban and community areas on public lands.
Provide environmental tree-based education for citizens of all ages.
Serve as an urban and community forestry advocate.
Outreach to under-served communities.
Build public awareness about the importance of trees in their communities and the nation.
ABQ NeighborWoods — Spring!
Volunteers Needed!!
We have more neighborhoods this fall – help us to plant 100 trees in each – stay tuned for dates:
 Sawmill/Los Duranes
Contact your city councilor if you are interested in bringing ABQ NeighborWoods to your neighborhood!
Contact Tree New Mexico to Volunteer (505) 265-4554!